Out of stock - Call for Availability
Display your cherished instrument in style with this wall display case. Crafted with the same road-reliable materials as our Classic Series cases, this 3-ply hardshell wood display case boasts a plexiglass viewing pane to show off your guitar. The nitro-safe hanger padding won't damage delicate finishes, while the soft crushed acrylic plush interior lining ensures your Fender instrument remains scratch an... See More
ASK AN EXPERT
We're here and ready to help!
800-637-8966
Hablamos Español

Out of stock - Call for Availability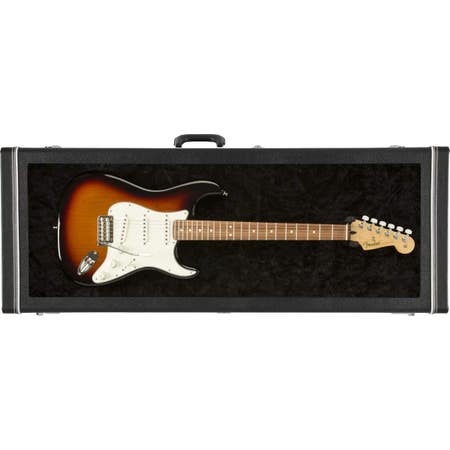 Display your cherished instrument in style with this wall display case. Crafted with the same road-reliable materials as our Classic Series cases, this 3-ply hardshell wood display case boasts a plexiglass viewing pane to show off your guitar. The nitro-safe hanger padding won't damage delicate finishes, while the soft crushed acrylic plush interior lining ensures your Fender instrument remains scratch and damage-free.