3052S Getzen Bb Custom Series Trumpet - Bright silver plate finish

Out of stock - Call for Availability
3052S Bb Custom
The 3052 features a .462" large bore, a #125R reverse mouthpipe, and a round crook tuning slide in addition to a #137 one piece, hand hammered yellow brass bell, providing a trumpet ideal for commercial and big band players that like a very free blowing instrument. The optional #172 light weight, yellow brass bell will significantly brighten the sound and increase the tr... See More
ASK AN EXPERT
We're here and ready to help!
800-637-8966
Hablamos Español

Out of stock - Call for Availability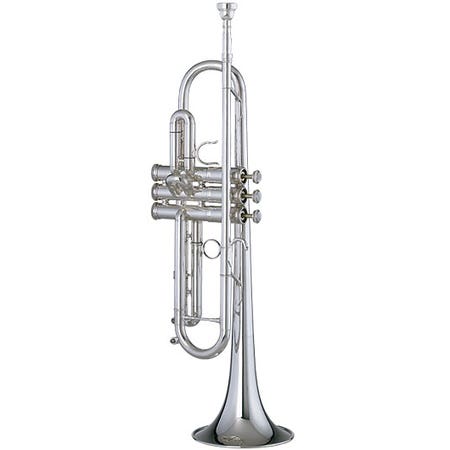 3052S Bb Custom
The 3052 features a .462" large bore, a #125R reverse mouthpipe, and a round crook tuning slide in addition to a #137 one piece, hand hammered yellow brass bell, providing a trumpet ideal for commercial and big band players that like a very free blowing instrument. The optional #172 light weight, yellow brass bell will significantly brighten the sound and increase the trumpet's responsiveness. Adding a square tuning slide will allow the trumpet to slot tighter and add more stability in the extreme upper register without jeopardizing its freeness. For those wanting a bit more resistance, the options of a .459" bore or a standard leadpipe setup are available.
3052S
Bb Trumpet
Bore Size:
.462"
Slides:
Hand lapped yellow brass
Round crook tuning slide
Mouthpipe:
No. 125R yellow brass (reverse leadpipe)
Bell:
No. 137 hand hammered one piece, yellow brass
Intonation Aids:
First slide saddle, third slide ring
Mouthpiece:
1C Trumpet
Mouthpiece:Finish
Bright silver plate
Warranty:
Getzen Platinum Warranty
Lifetime Valve Warranty