Selmer Intermediate, Open Hole Flute - Model SFL611BO

Out of stock - Call for Availability
Rich, brilliant, projecting tone
Easy articulation
Light, fast, and carefully balanced key action
Advanced ergonomics
Precise intonation
ASK AN EXPERT
We're here and ready to help!
800-637-8966
Hablamos Español

Out of stock - Call for Availability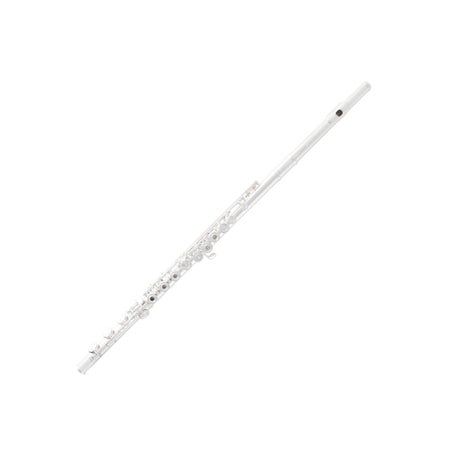 The intermediate SFL611BO made completely of top-grade American sterling silver features a professional hand-cut headjoint, hand-assembled keywork, and Pisoni Lucien Deluxe pads. The headjoint design features a sharp blowing edge, steep drop-off lip plate, and multi-tapered bore for fast and effortless response and articulation. The under and over hand-cutting provides a rich, expressive tone that is even throughout all the registers and gives the performer extreme dynamic control. The keywork has the highest specifications and tolerances alongside carefully adjusted and balanced German steel wire springs ensuring a feather-light, lightning-fast, and fluid key action. French pointed key arms connect at the back of the key cup and extend to the center guaranteeing greater strength, stability, even pad wear, and ultimately less overall maintenance. The SFL611BO, made of premium quality American sterling silver, is an expressive instrument full of depth, richness, balance, and variety across the tonal spectrum. Every Selmer flute is professionally set up, play-tested, and optimally adjusted at the Conn-Selmer Woodwind Factory located in Elkhart, Indiana.