Mikawa Symphonic Series, Solid Silver Flute
Out of stock - Call for Availability
All Symphonic Series Flutes Are Hand-Made With Offset G/A Keys And The Split E Mechanism As The Standard. Where Applicable, Master Series Flutes Are Made With Pure .925 Sterling Silver And Pointed French Style Pad Cups And Arms Are Hand Fitted.
ASK AN EXPERT
We're here and ready to help!
800-637-8966
Hablamos Español
Out of stock - Call for Availability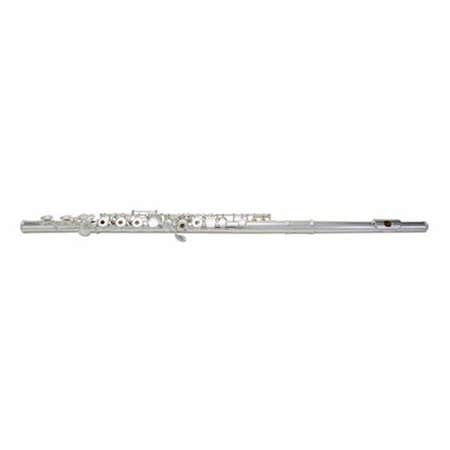 Special Features Of The Mikawa Xd703Ssf Open Hole Keys With Hand-Finished French Style Pointed Pad Cups And Arms. B Foot, Offset G And A Keys. Sterling Silver Head-Joint With Sterling Silver Lip Plate And Riser. Sterling Silver Body And Foot. Triple Silver-Plated Cupronickel Key Materials. Split E Key. Double Skin Premium Pads. Wood Cleaning Rod. Drawn And Rolled Tone Holes. French Style Wood Case And Leather Case Cover. The Mikawa Flutes Are Designed To Provide The Player With The Flexibility To Produce A Darker Tone When Required As Well As Quick, Free Response And Large Tone Throughout All Registers.