A semi-modular analog synthesizer that makes modular synthesis more accessible and understandable than ever before.
The volca modular is a semi-modular synthesizer consisting of independent analog synth modules
SOURCE: This consists of a triangle VCO carrier and a modulator.
FUNCTIONS: This section consists of two function (envelope) generators.
WOGGLE: ... See More
ASK AN EXPERT
We're here and ready to help!
800-637-8966
Hablamos Español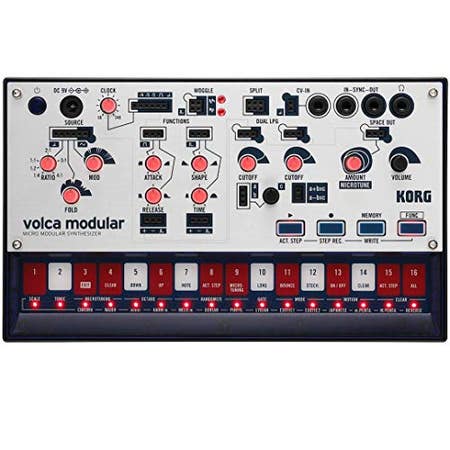 Creating new sounds that don't exist in the outside world is an unending dream which has continued since the birth of electronic musical instruments. This dream has evolved and expanded throughout the development of new and unique music production devices. The popularity of modular synthesizers around the world has generated new excitement and interest in the so-called "West Coast style" of synthesis that deviates from traditional synthesis norms. The compact body of this volca synth features eight modules and 50 patch points. While learning the basics of a modular synth, you can use popular features of the volca synthesizer line to control a unique and different flavor of analog sounds.