Joining volca kick and beats as the third, and most unique, drum synth in the volca lineup.
Digital percussion synth with a 6-part x 2-layer structure
Distinctive sound from a newly developed DSP engine
Waveguide resonator adds rich resonances
16-step sequencer with a wide range of parameter automation
ACTIVE STEP lets you replace steps for eac... See More
ASK AN EXPERT
We're here and ready to help!
800-637-8966
Hablamos Español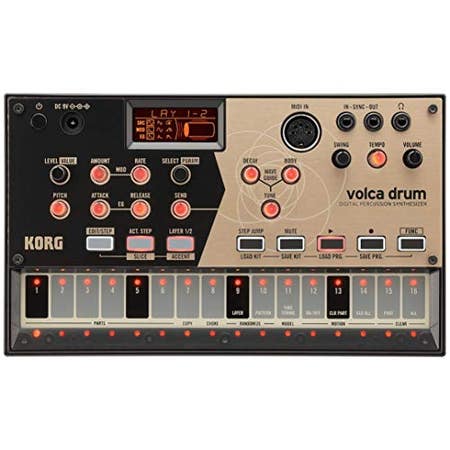 The volca series is all about unique sound. Whether it's analog, PCM, or FM, the volca series puts unique sounds into an accessible platform. And now, the series is joined by a new rhythm machine that brings yet another sonic character. It's the volca drum digital percussion synthesizer. Based on a simple trigger waveform, wave folder and overdrive are used to add overtones and distortion, and then a waveguide resonator effect brings the sound to life. The six-part DSP synth engine was designed with a completely different philosophy than conventional drum machines, and generates a wide range of unexpectedly different sounds. And of course, you can play those sounds from the volca-style sequencer. Adding these distinctive sounds to your rhythms will revolutionarily transform your performances and productions.