Pirastro Gold Label Violin E String - Ball End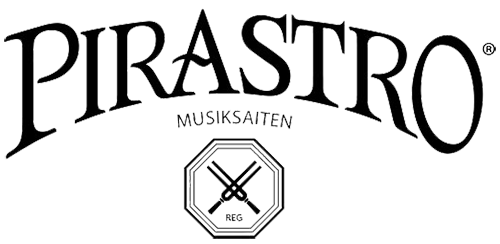 Pirastro Gold Label Violin E String - Ball End
It is the quality of our strings that makes PIRASTRO a well known brand name which stands for reliability and beauty of sound.
Many musicians of bowed classical instruments prefer PIRASTRO strings because of the string's ability of modulation and altering the tone. This allows the musician to create an individual sound and to evoke the special sound characteristics of the instrument.
Today's production is based on computer-aided and self-designed machines.In former times sheep gut was the sole raw material available. Apart from gut production is based also on state-of-the-art synthetics and various steel and none-steel strands, such as gold, tungsten, silver or titanium.
Our research & development technicians work closely together with professional musicians in each stage of the development. Sophisticated R&D and quality control ensure modern PIRASTRO strings setting an industry standard.
We would like to thank musicians and dealers worldwide for their kind help and valued support. It is your loyalty that is our motivation and engagement. It was also the destinctive feature of our 200 years anniversary in 1998 - and in fact it only made it possible.
ASK AN EXPERT
We're here and ready to help!
800-637-8966
Hablamos Español