Schott Hi D Bassoon - BSN4
Out of stock - Call for Availability
ASK AN EXPERT
We're here and ready to help!
800-637-8966
Hablamos Español
Out of stock - Call for Availability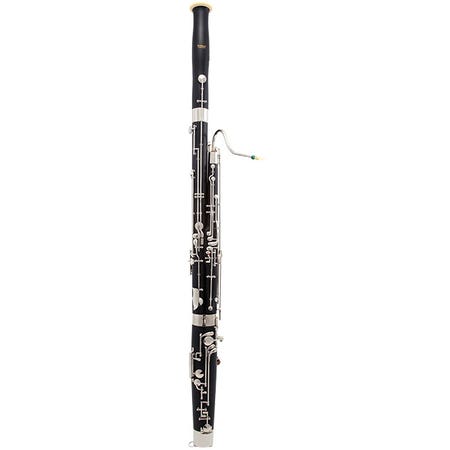 Schott Hi D Bassoon
Product Information:
p>The modern Bassoon exists in two distinct primary forms, the Buffet System and the Heckel System. The Buffet System is played primarily in France, Belgium and Latin America, while the Heckel System is played in the majority of the world.
The design of the modern Bassoon owes a great deal to the performer, teacher and composer Almenrader. He worked closely with the Schott Factory to develop new designs. Almenrader left Schott to start his own factory along with partner Johann Adam Heckel. The Heckel concern has produced instruments continuously to the present day. Heckel System Bassoons are considered by many to be the best. The design of the Schott Bassoon is fashioned after the Heckel system.

Features:
ABS body with matte wood-like finish
German style bell(white ring)
Key work made of nickel silver
Whisper key lock
Body lock
Comes with both ring key and extended reach plateau key to allow modification for short or normal reach
Rollers for right little finger F and Ab
Eb and Db
Two "C" bocals
High D and E keys
Includes premium plush lined hard case with cover
6-year warranty

Specifications:
Model Name: Schott Hi D Bassoon
Model #: BSN4
Series: Bassoon