Tanaka Solid Silver Flute - 719RBE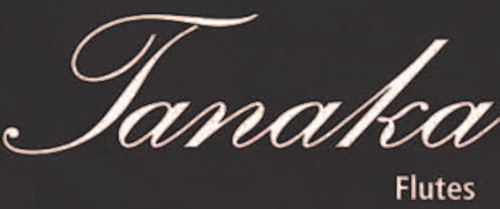 Out of stock - Call for Availability
Tanaka Solid Silver Flute
ASK AN EXPERT
We're here and ready to help!
800-637-8966
Hablamos Español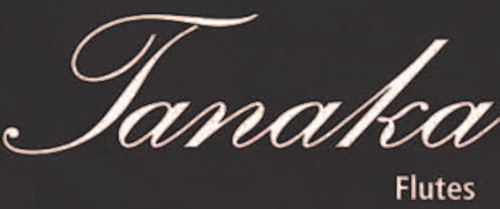 Out of stock - Call for Availability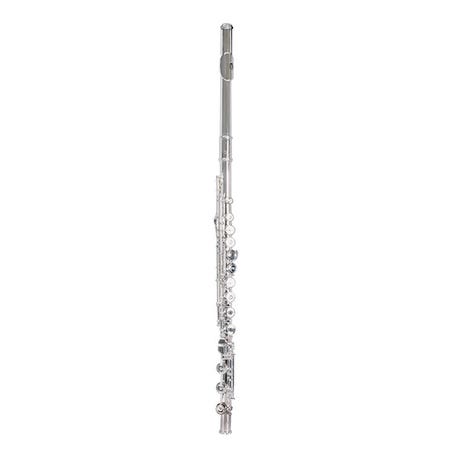 Tanaka Solid Silver Flute
Product Information:
Developed for the advancing player, all models of Tanaka flutes are manufactured with high quality French style pointed pad cups. Durably constructed of the finest materials, Tanaka flutes have the design characteristic of drawn and rolled tone holes, double skin pads and corrosive resistant springs. These flutes are exceptionally durable, remarkably responsive and produce a beautiful tone distinguishing them from all others. All Tanaka flutes include a six year limited warranty on parts and workmanship.
The TANAKA 719RBE flute is an outstanding choice for the advancing student. The head, body and foot joints are made of solid silver which produces a warm, dark and focused tone while offering a clean response. Solid silver is heavier than nickel silver making it the preferred choice for intermediate and professional flutists. Designed to provide optimum performance within the serious student's price considerations. the TANAKA 719RBE flute offers extraordinary quality and outstanding value.

Features:
Solid silver TZ2 headjoint - creates a warm, dark, focused tone and offers a clean response
French (open hole) keys - allows for better intonation and encourages proper finger placement which helps improve the players overall technique
B foot - foot joint is longer influencing the timbre and response and has an extra key allowing the player to play low B
French style pointed pad cups - quick smooth response and superior pad sealing
Split E - enhances intonation and provides quicker response of the high E
Offset G key - comfortable ergonomic key placement
French style wood case with black vinyl covering and a case cover with handles

Specifications:
Model Name: Tanaka Solid Silver Flute
Model #: 719RBE
Series: Open hole flute