G&G Deluxe Hardshell Cases - Stratocaster®/Telecaster®

Out of stock - Call for Availability
G&G has been manufacturing cases to protect valued Fender instruments during transport and storage since 1952. This 3-ply wooden hardshell case sports hide leather end caps for extra protection against knocks while the bonded leather wrapped handle is easy to grip and won't degrade when exposed to weather. Not only will this case protect your Strat® or Tele® guitar with authentic style; the padded interior... See More
ASK AN EXPERT
We're here and ready to help!
800-637-8966
Hablamos Español

Out of stock - Call for Availability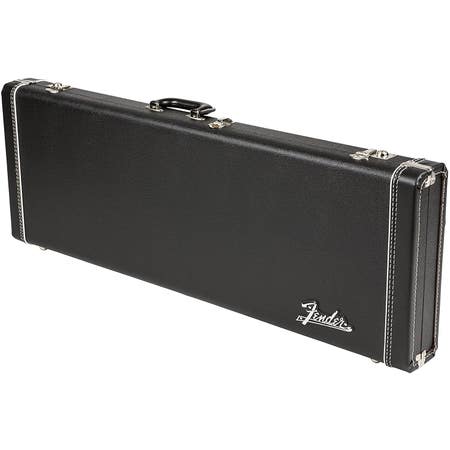 G&G has been manufacturing cases to protect valued Fender instruments during transport and storage since 1952. This 3-ply wooden hardshell case sports hide leather end caps for extra protection against knocks while the bonded leather wrapped handle is easy to grip and won't degrade when exposed to weather. Not only will this case protect your Strat® or Tele® guitar with authentic style; the padded interior and velvet plush interior lining will keep it scratch and damage-free. The convenient storage compartments for accessories ensure you'll always have strings, picks, straps and more easily accessible.