Out of stock - Call for Availability
Ideal for any guitarist or bassist, this combination seat and guitar stand makes it easy to have a productive practice session or survive a long performance. Comfortably padded for long playing sessions, the seat and Fender 351 pick-shaped backrest with embroidered "F" logo are covered in woven gray tweed fabric. The flip-up/down instrument cradle—designed to fit most guitars and basses�?... See More
ASK AN EXPERT
We're here and ready to help!
800-637-8966
Hablamos Español

Out of stock - Call for Availability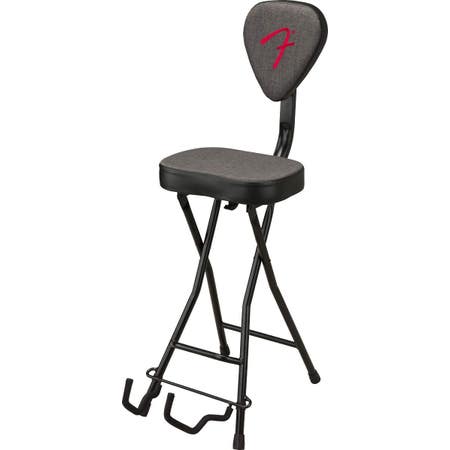 Ideal for any guitarist or bassist, this combination seat and guitar stand makes it easy to have a productive practice session or survive a long performance. Comfortably padded for long playing sessions, the seat and Fender 351 pick-shaped backrest with embroidered "F" logo are covered in woven gray tweed fabric. The flip-up/down instrument cradle—designed to fit most guitars and basses—displays your instrument securely while the integrated crossbar footrest accommodates almost any leg position. Designed for easy transport, the seat legs fold and the backrest is removable to make it even more compact when headed to a gig.