Out of stock - Call for Availability
Making repairs or modifications to a guitar in the field can be challenging without the right equipment. The Arch Workstation is a convenient solution that makes it easy to bring all your essential tools everywhere you go. This kit features the ultra-stable The Arch neck rest, which is made of nitro-safe TPE rubber and includes non-slip feet to prevent shifting. You also get a TPE rubber base that can be used as... See More
ASK AN EXPERT
We're here and ready to help!
800-637-8966
Hablamos Español

Out of stock - Call for Availability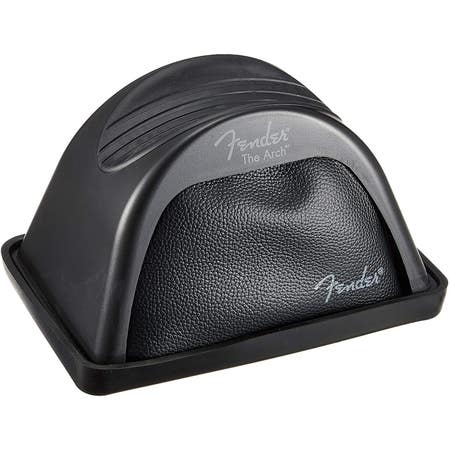 Making repairs or modifications to a guitar in the field can be challenging without the right equipment. The Arch Workstation is a convenient solution that makes it easy to bring all your essential tools everywhere you go. This kit features the ultra-stable The Arch neck rest, which is made of nitro-safe TPE rubber and includes non-slip feet to prevent shifting. You also get a TPE rubber base that can be used as a rest for the body of your guitar or to hold loose parts during repairs, along with a faux leather pouch with enough room to hold repair tools such as files, string cutters, string winders, extra strings and adjustment wrenches. Portable and practical, the Arch Workstation is the ideal mobile maintenance station.