Vito Student Composite Clarinet Model V7214WC

Out of stock - Call for Availability
MODEL V7214WC
Leblanc Vito clarinets were named after the founder of Leblanc USA, Vito Pascucci. Leblanc student instruments have always been sensitive to the needs of developing students. These clarinets are designed with medium large bore to help students easily achieve a big, well controlled, sound. The P.R.A.G. helps students properly align the bridge mechanism, a tricky part of the instrument to al... See More
ASK AN EXPERT
We're here and ready to help!
800-637-8966
Hablamos Español

Out of stock - Call for Availability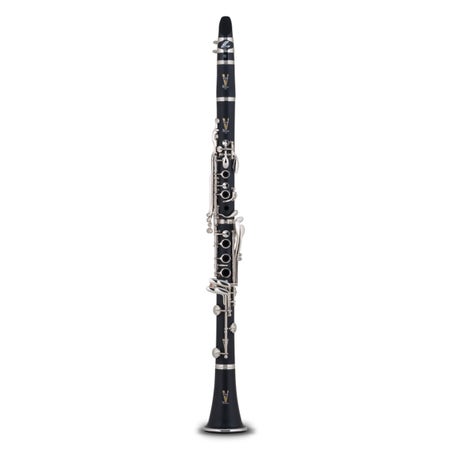 MODEL V7214WC
Leblanc Vito clarinets were named after the founder of Leblanc USA, Vito Pascucci. Leblanc student instruments have always been sensitive to the needs of developing students. These clarinets are designed with medium large bore to help students easily achieve a big, well controlled, sound. The P.R.A.G. helps students properly align the bridge mechanism, a tricky part of the instrument to align. Vito clarinets are built to last, so they are ideal for young clarinetists.
FEATURES
Medium large bore clarinet - free blowing but more controlled sound.
P.R.A.G. to align body joints.
Vito II mouthpiece promotes centered tone and good embouchure habits.
Durable plastic case
Comes with bell ring for extra strength
Classic durable wood case
TECH SPECS
Key of Bb
Made in the USA
Reso-Tone ABS Body
Nickel Silver Keys
Cylindrical Bore
Large Bore Size
Fixed Thumb-rest
Leather Pads
Plastic Mouthpiece
Wood shell case