Bach Bb Professional Trumpet Model LT190SL1B

Out of stock - Call for Availability
MODEL LT190SL1B
FEATURES
No other brand evokes more passion, loyalty, and respect than Bach Stradivarius. Exceptional tonal color, balanced response, and superb projection are the hallmarks of designs by Vincent Bach. Carrying on the legacy and true to the vision of the master craftsman, the makers of today's Bach Stradivarius proudly introduce the Artisan Collection. Skillfully handcrafted,... See More
ASK AN EXPERT
We're here and ready to help!
800-637-8966
Hablamos Español

Out of stock - Call for Availability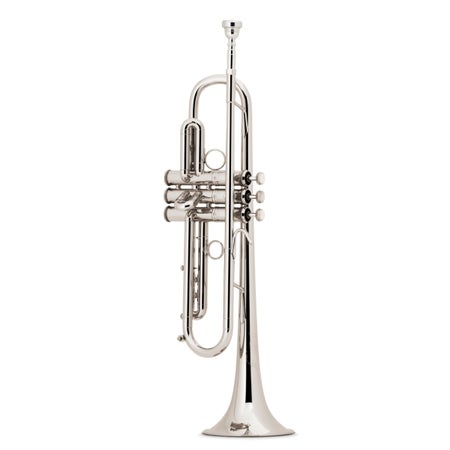 MODEL LT190SL1B
FEATURES
No other brand evokes more passion, loyalty, and respect than Bach Stradivarius. Exceptional tonal color, balanced response, and superb projection are the hallmarks of designs by Vincent Bach. Carrying on the legacy and true to the vision of the master craftsman, the makers of today's Bach Stradivarius proudly introduce the Artisan Collection. Skillfully handcrafted, Artisan culminates in a unique blend of classic design, elegant styling, and the signature Bach sound. Whether a passionate enthusiast or performing artist, experience The Artisan Collection and discover the Artisan within.
TECH SPECS
"Stradivarius" - 190 Series -
Key of Bb
.462" L bore
Standard weight body
Lightweight one-piece hand-hammered #1 bronze bell with 5" French-style bell rim
Two-piece valve construction with brass valves and bronze ballusters
Standard construction modified #43 leadpipe
Monel pistons
1st slide thumb ring
Lightweight brass outer & lightweight nickel-silver inner valve slide tubes
Forward facing 2nd valve slide
Crescent-shaped valve pull knobs
Two main tuning slides standard - "D" shape and single radius
Silver-plate finish