Bach Bb Professional Trumpet Model LR190S43B

Out of stock - Call for Availability
MODEL LR190S43B
The new LR190S43B ushers in a new era in the world of Bach Stradivarius. This marks the first time that bronze material has been used in the production of one-piece hand-hammered professional Bach bells. The LR190S43B features a lightweight body and two-piece valve construction that provides a quick response. The open feel of the reverse construction #25LR mouthpipe combined with the new... See More
ASK AN EXPERT
We're here and ready to help!
800-637-8966
Hablamos Español

Out of stock - Call for Availability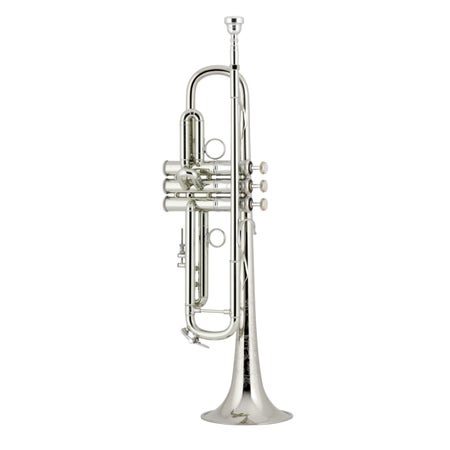 MODEL LR190S43B
The new LR190S43B ushers in a new era in the world of Bach Stradivarius. This marks the first time that bronze material has been used in the production of one-piece hand-hammered professional Bach bells. The LR190S43B features a lightweight body and two-piece valve construction that provides a quick response. The open feel of the reverse construction #25LR mouthpipe combined with the new bronze material in the bell results in a very responsive, lively, yet full sounding instrument. The silver-plate finish provides a controlled brilliance to the overall sound. As beautiful to look at as it is to play, the LR190S43B well suited for all types of music.
TECH SPECS
.459" Medium-large bore
Two-piece valve construction
Lightweight body
Standard weight bronze brass one-piece hand-hammered #43 bell with a 5" diameter and flat bell wire
Reverse construction #25LR mouthpipe
Monel pistons
1st slide thumb ring
Adjustable reverse 3rd slide rod stop
Vintage bracing and finger hook
Deluxe engraving
Silver-plate finish
Bach 3C mouthpiece
C180M woodshell case with zippered cover