Selmer Paris BBb Series II Bass Saxophone Model 56

Out of stock - Call for Availability
MODEL 41
Selmer Paris has a long history of creating the highest quality professional clarinets. The Selmer Paris 41 Contra Bass clarinet is made at the highest professional standard. It features an aged rosewood body, silver plated nickel silver keywork, leather pads with metal resonators, and an adjustable silver plated neck for tuning. It comes standard with a professional C* E-flat contra bass mout... See More
ASK AN EXPERT
We're here and ready to help!
800-637-8966
Hablamos Español

Out of stock - Call for Availability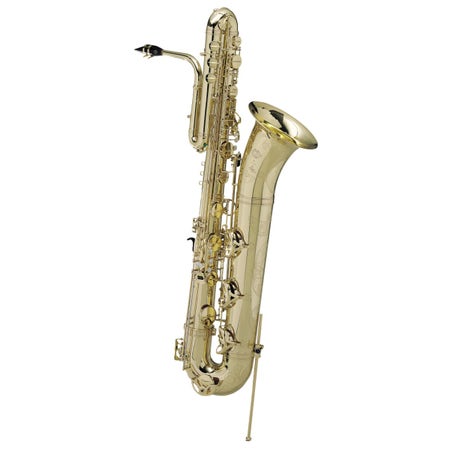 MODEL 41
Selmer Paris has a long history of creating the highest quality professional clarinets. The Selmer Paris 41 Contra Bass clarinet is made at the highest professional standard. It features an aged rosewood body, silver plated nickel silver keywork, leather pads with metal resonators, and an adjustable silver plated neck for tuning. It comes standard with a professional C* E-flat contra bass mouthpiece. Designed to produce beautiful tone, even scale, and excellent intonation, this clarinet truly offers the best in professional quality.
FEATURES
Key of Bb Bore: 33.9mm Pitch: 442 Range to low C Silver plated nickel silver neck, adjustable for tuning Rosewood body Silver plated brass bell Adjustable stand Silver plated nickel silver has more texture than nickel, which makes it easier to finger fast technique Leather pads with metal resonators get a perfect seal, and helps players get a warmer, more resonant tone Stainless steel needle springs Mouthpiece: Standard C* B-flat Contra Bass clarinet mouthpiece Case: Bb Contra Bass light case
TECH SPECS
Key of Bb
Contra Bass Clarinet
Rosewood Body
1.333 Bore Size
Fixed Thumb-rest
BAM Light Case