Sonor AMP31 Primary Alto Metal chromatic Alto Metallophone

Out of stock - Call for Availability
Sonor AMP31 Primary Alto Metal chromatic Alto Metallophone
Primary metallophones support music reading. The bars with the print of the note enable a visual connection between the sheet music and the instrument. When improvising with self-created melodies the children always have a visual reference to the printed notation. From the other perspective the players get a feeling of how a printed note sounds ... See More
ASK AN EXPERT
We're here and ready to help!
800-637-8966
Hablamos Español

Out of stock - Call for Availability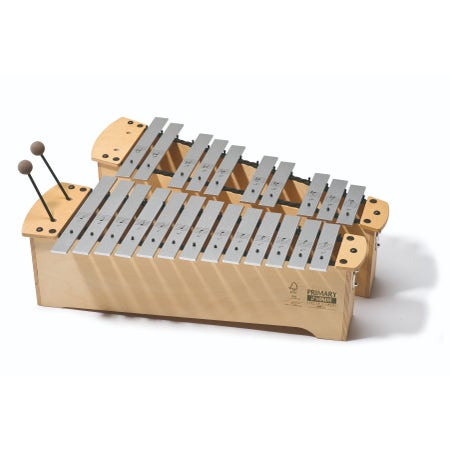 Sonor AMP31 Primary Alto Metal chromatic Alto Metallophone
Primary metallophones support music reading. The bars with the print of the note enable a visual connection between the sheet music and the instrument. When improvising with self-created melodies the children always have a visual reference to the printed notation. From the other perspective the players get a feeling of how a printed note sounds like.
All Primary metallophones have 35 x 5mm (Soprano and Alto) or 35 x 10mm sound bars with fundamental tuning. The newly constructed resonator boxes are made of solid birch plywood.
The resonator boxes of the SONOR Primary metallophones are FSCâ"¢ certified, which means that only timber from well managed forests are being used. In addition an environmentally safe finish is used, based on shellac, oil and carnauba wax.
Chromatic scale
23 bars
Includes 1 pair of SCH 25 mallets