Leblanc Step-Up Clarinet Model L225SE

Out of stock - Call for Availability
MODEL L225SE
The Leblanc Serenade is the result of combining Leblanc's rich history of instrument manufacturing, dating back to 1750, with the most modern, cutting edge technology available. Featuring eye catching unstained Grenadilla wood, which is aged for a minimum of ten years, precision engineered key-work and, most importantly, a beautiful rich sound, the Leblanc Serenade is the perfect ins... See More
ASK AN EXPERT
We're here and ready to help!
800-637-8966
Hablamos Español

Out of stock - Call for Availability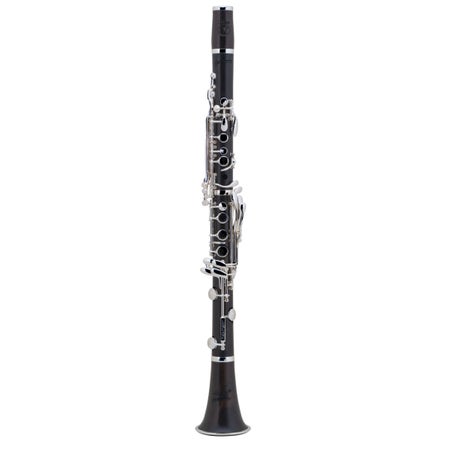 MODEL L225SE
The Leblanc Serenade is the result of combining Leblanc's rich history of instrument manufacturing, dating back to 1750, with the most modern, cutting edge technology available. Featuring eye catching unstained Grenadilla wood, which is aged for a minimum of ten years, precision engineered key-work and, most importantly, a beautiful rich sound, the Leblanc Serenade is the perfect instrument for every aspiring Clarinetist. Best of all, every single part of the Serenade is made in the USA.
FEATURES
The Leblanc Serenade takes many of its cues from our reputation – a beautiful rich sound, exceptional keywork - and brings it forward with great innovations in tone hole placement for superior response and intonation across the range of the instrument, the low E reinforcement bar for added strength on the lower keys and an innovative barrel design to allow just enough resistance for the instrument to speak in the player's voice.
The Serenade is equipped with Valentino synthetic pads and comes with a Leblanc hard rubber mouthpiece. The SE model features an Eb trill key. The Leblanc Serenade's case features backpack straps, shoulder strap and carrying handle for convenience, and also has ample storage in the back pocket.
TECH SPECS
Manufactured in USA
Wood barrel, body and bell – Grenadilla
Keys – Silver plate with Eb trill key
Bore - .577" complex
Barrel – 66 mm
Mouthpiece – Leblanc K10 Hard Rubber Mouthpiece
Ligature and Cap – Leblanc Nickel
Case – Carbon front, canvas side and back, backpack straps, shoulder strap and carrying handle
Available with 64mm barrel (L225SE64).
Also available without the Eb trill key.