HOHNER BLUESBAND HARMONICA BOXED KEY OF C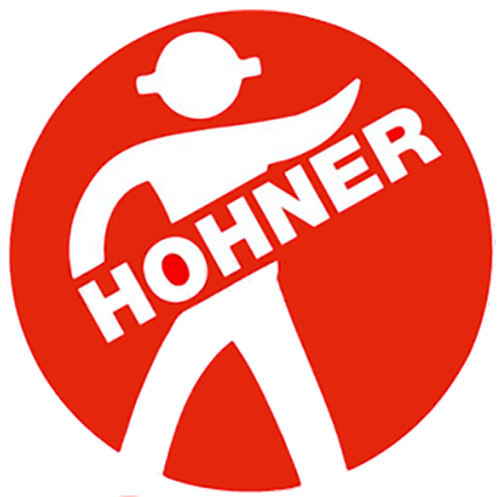 Out of stock - Call for Availability
Bluesband Harmonica Key of C
The 10-hole Hohner Blues Band Harmonica is perfect for beginner level players in the rhythm & blues style. Features a durable ABS plastic body with brass reed plate, this cost-effective harmonica has a big sound and plays great. Tuned to produce the natural notes of the musical scale with no additional sharps or flats.

The Blues Band is a ten-hole harmonica with t... See More
ASK AN EXPERT
We're here and ready to help!
800-637-8966
Hablamos Español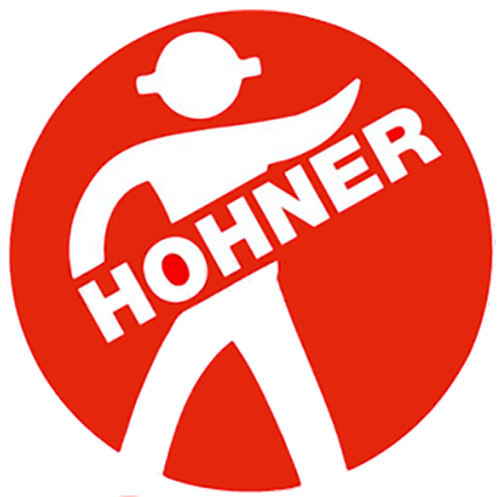 Out of stock - Call for Availability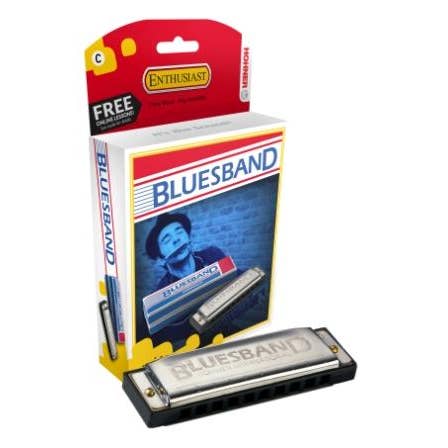 Bluesband Harmonica Key of C
The 10-hole Hohner Blues Band Harmonica is perfect for beginner level players in the rhythm & blues style. Features a durable ABS plastic body with brass reed plate, this cost-effective harmonica has a big sound and plays great. Tuned to produce the natural notes of the musical scale with no additional sharps or flats.

The Blues Band is a ten-hole harmonica with the four middle holes comprising a complete eight-note octave - the holes on either side permit chord playing. It is capable of producing bending and overblowing, which will allow the player to achieve sharps and flats.

NOTE: Due to health regulations, harmonicas may be returned for credit only if they are in their original, sealed packaging. If defective, these items must be exchanged with the manufacturer.

Specifications:
Key: C
Scale: Diatonic
Reeds: 20
Reedplates: Brass
Comb: ABS