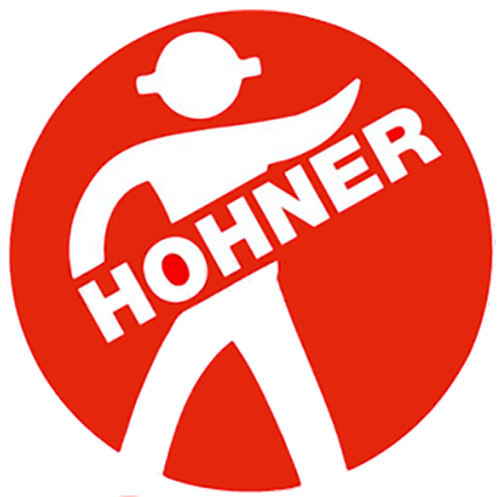 Bluesband Bundle Includes C-7 Case and Keys of G,A,C,D,E
The Hohner Blues Band harmonica is a great choice for players looking to get into harmonica. This cost-effective harp provides a full sound and great playability. A brass reed plate and ASB comb provide dependable and consistent performance. The Blues Band is also an excellent choice for a backup harmonica. It's plain and simple, everything a good... See More
ASK AN EXPERT
We're here and ready to help!
800-637-8966
Hablamos Español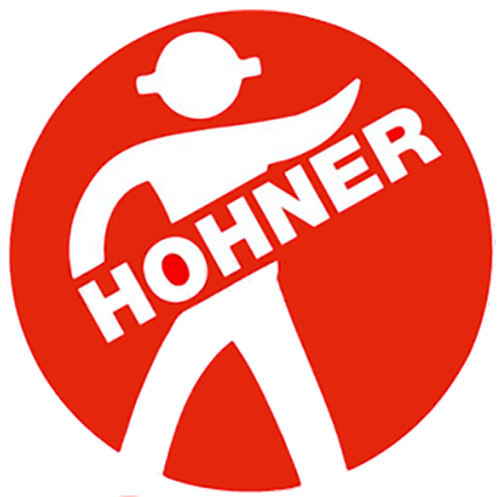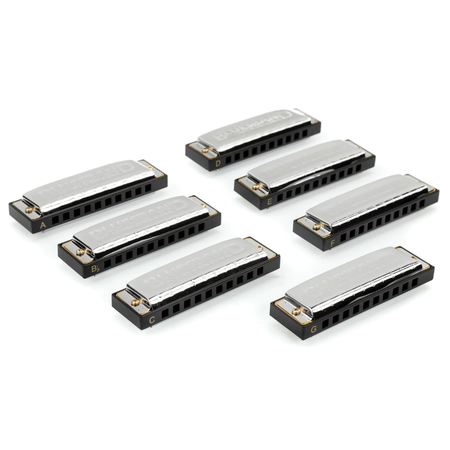 Bluesband Bundle Includes C-7 Case and Keys of G,A,C,D,E
The Hohner Blues Band harmonica is a great choice for players looking to get into harmonica. This cost-effective harp provides a full sound and great playability. A brass reed plate and ASB comb provide dependable and consistent performance. The Blues Band is also an excellent choice for a backup harmonica. It's plain and simple, everything a good harmonica should be. If you are looking for an affordable and reliable harp, look no further than the Hohner Blues Band harmonica.
Why get one when you can get seven? After all, who knows what key your harmonica-playing heart wants to explore. That's why you get the Bluesband 7 Set. You get seven harps here, in keys of A, Bb, C, D, E, F, and, G.
Hohner Bluesband 7 Harmonica 7-pack Features at a Glance:
7-pack of Hohner Blues Harp harmonicas
Includes Keys: A, Bb, C, D, E, F, and G
Case included