Out of stock - Call for Availability
For over 70 years, the world's most renowned music professionals have trusted Fender. Our legacy is built on a never-ending commitment to making life better for artists and players by matching purposeful innovation with premium craftsmanship. We know crystal-clear, powerful sound better than anyone else. Balancing power, portability and performance, the Indio Bluetooth stereo speaker easily outperforms other pro... See More
ASK AN EXPERT
We're here and ready to help!
800-637-8966
Hablamos Español

Out of stock - Call for Availability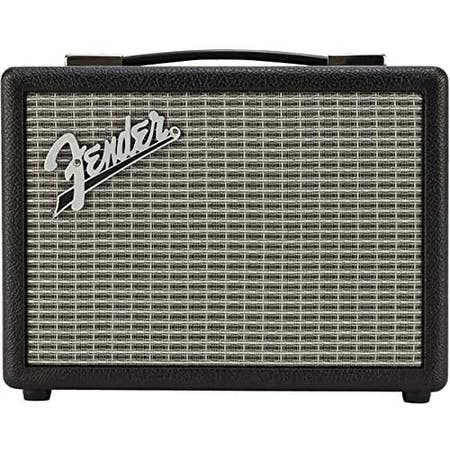 For over 70 years, the world's most renowned music professionals have trusted Fender. Our legacy is built on a never-ending commitment to making life better for artists and players by matching purposeful innovation with premium craftsmanship. We know crystal-clear, powerful sound better than anyone else. Balancing power, portability and performance, the Indio Bluetooth stereo speaker easily outperforms other products in its class. Designed in Southern California by the same group that produces our legendary amplifiers, the Indio takes its aesthetic cues from these classic forms. With its amp-style knobs and toggle switch, textured vinyl covering and speaker grille cloth, the Indio will easily match any décor. The onboard lithium-ion battery gives you up to 20 hours of playback time, and can also charge an average smartphone to full charge more than twice, making this device even more powerful. Fender Duo wireless integration makes it possible to daisy-chain two Indio speakers wirelessly, creating a true stereo system with a wide soundstage that fills the room with high-quality Fender sound.