351-MP Getzen Advanced Tenor Trombone - Clear lacquer finish

Out of stock - Call for Availability
351-MP
Getzen 300/400 Series Instruments are well known for their quality and durability and the 351 Trombone is no exception. It is built to offer the quality the player wants and the durability the player needs. It features chrome plated, nickel silver inside slide tubes that have been barrel shaped to provide the fastest possible action. 351 Trombones also offer heavy nickel silver ou... See More
ASK AN EXPERT
We're here and ready to help!
800-637-8966
Hablamos Español

Out of stock - Call for Availability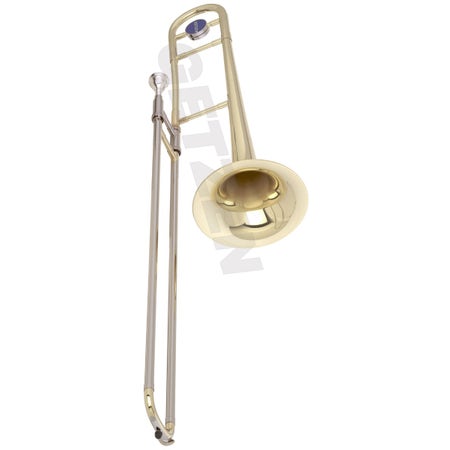 351-MP
Getzen 300/400 Series Instruments are well known for their quality and durability and the 351 Trombone is no exception. It is built to offer the quality the player wants and the durability the player needs. It features chrome plated, nickel silver inside slide tubes that have been barrel shaped to provide the fastest possible action. 351 Trombones also offer heavy nickel silver outside slide tubes. This gives the instruments the extra level of durability often needed in a classroom setting. 351 Trombones offer hand spun, yellow brass bells with wire reinforced rims.
351-MP
Small Bore Tenor Trombone
Bore Size:
.500"
Tuning Slide:
Yellow brass round bow
Handslide:
Hand straightened nickel silver inside tubes
(chrome plated with barrel shaped stockings)
Nickel silver outside tubes
Bell:
8" yellow brass
Mouthpiece:
12C Trombone
Finish:
Clear lacquer
Warranty:
Getzen Gold Warranty
Case:
Comes with C-351 molded plastic case