3050S Getzen Bb Custom Series Trumpet - Bright silver plate finish

Out of stock - Call for Availability
3050S Bb Custom
The 3050 trumpet is designed for the professional looking for exceptional flexibility in an all around trumpet. With its standard #125 mouthpipe and #137 one piece, hand hammered yellow brass bell, it produces a full, brilliant tone with excellent intonation from low to high. The standard .459" bore and square tuning slide provide moderate resistance, allowing a player to... See More
ASK AN EXPERT
We're here and ready to help!
800-637-8966
Hablamos Español

Out of stock - Call for Availability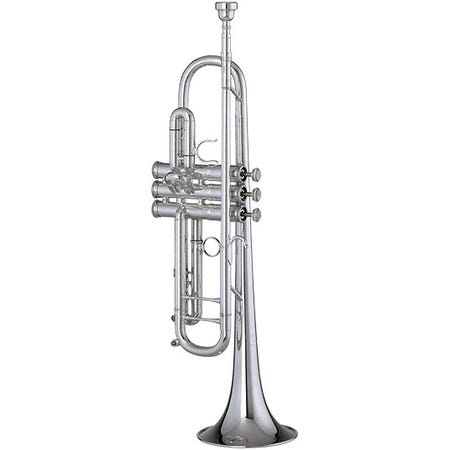 3050S Bb Custom
The 3050 trumpet is designed for the professional looking for exceptional flexibility in an all around trumpet. With its standard #125 mouthpipe and #137 one piece, hand hammered yellow brass bell, it produces a full, brilliant tone with excellent intonation from low to high. The standard .459" bore and square tuning slide provide moderate resistance, allowing a player to "lean" against the horn. The addition of a round tuning slide will open the horn slightly. If even less resistance is desired, going with the optional .462" large bore, #125R reverse mouthpipe, or both will open it up even more. If the standard bell is too bright, the optional #137 gold brass bell will add warmth and darkness to the sound.
3050S
Bb Trumpet
Bore Size:
.459"
Slides:
Hand lapped yellow brass
Square crook tuning slide
Mouthpipe:
No. 125 yellow brass
Bell:
No. 137 hand hammered one piece, yellow brass
Intonation Aids:
First slide saddle, third slide ring
Mouthpiece:
1C Trumpet
Finish:
Silver plate
Warranty:
Getzen Platinum Warranty
Lifetime Valve Warranty