Selmer Student Flute, Closed Hole

Out of stock - Call for Availability
For over 135 years Selmer has been making the highest quality woodwind instruments in the world. Fueled by passion and dedication to musicians the world over, Selmer has continued to be the leader in woodwind design and innovation.
ASK AN EXPERT
We're here and ready to help!
800-637-8966
Hablamos Español

Out of stock - Call for Availability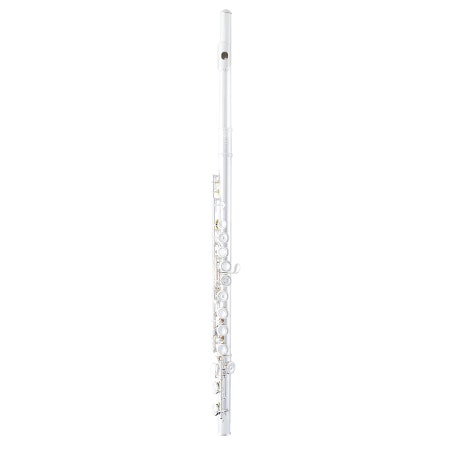 The SFL301 features a premium student hand-cut headjoint, hand-assembled keywork, Pisoni Lucien Deluxe pads, and is made of top quality Japanese nickel silver. Great for the beginning student due to its effortless playability, the innovative design produces a matchless acoustic response, rich first tones, and maximum variety across the tonal spectrum. Using the same specifications as our intermediate and professional flutes, the instrument is carefully adjusted and balanced with German steel wire springs securing a feather-light, lightning-fast and fluid key action. The SFL301 also features elegant French pointed key arms that connect at the back of the key cup and extend to the center, providing greater key mechanism strength, stability, even pad wear, and ultimately less maintenance. Every Selmer flute is professionally set up, play-tested, and optimally adjusted at the Conn-Selmer Woodwind Factory located in Elkhart, Indiana.