Vic Firth FASP Fresh Approach Starter Pack

Out of stock - Call for Availability
The new Vic Firth Fresh Approach Starter Pack is designed to supply the serious beginnning percussion student with the best tools available at an affordable cost. All three items were hand selected for their educational value and ability to provide the student with products that will help establish a solid foundation on which to build.
ASK AN EXPERT
We're here and ready to help!
800-637-8966
Hablamos Español

Out of stock - Call for Availability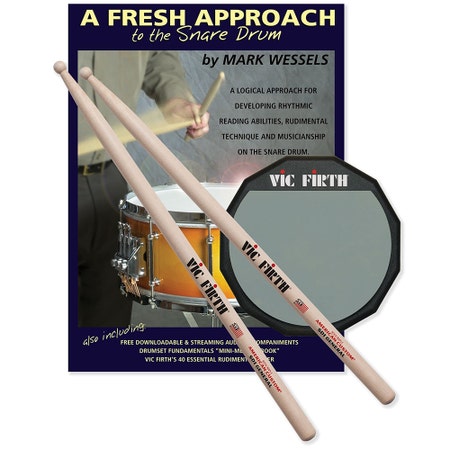 Includes an SD1, a practice pad, a Vic Firth Rudiment Poster and A Fresh Approach to the Snare Drum by Mark Wessels. Included with the book are 2 audio accompaniment CDs and an instructional DVD.