Vic Firth SAT Ahmir "Questlove" Thompson Signature Drumsticks

Out of stock - Call for Availability
The Vic Firth Ahmir 'Questlove' Thompson Signature drumsticks are 17" long and have an extended taper for some real power - you can hear them on Jimmy Fallon every night. These sticks have a black Vic-Grip coating that keeps you from losing the sticks when the stage lights get too hot.
ASK AN EXPERT
We're here and ready to help!
800-637-8966
Hablamos Español

Out of stock - Call for Availability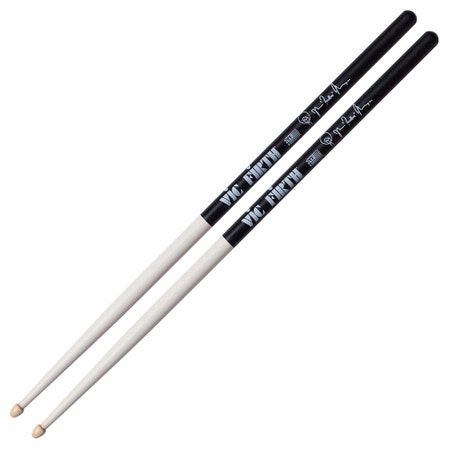 A very long and thin stick with an extended taper for the perfect lightweight feel. Vic Grip provides an anti-slip finish.