Vic Firth Fusion Kit Drum & Cymbal Mute Pack

Out of stock - Call for Availability
Made of non-slip pure rubber for real action, these mutes make quiet practicing an option on the drum set.
ASK AN EXPERT
We're here and ready to help!
800-637-8966
Hablamos Español

Out of stock - Call for Availability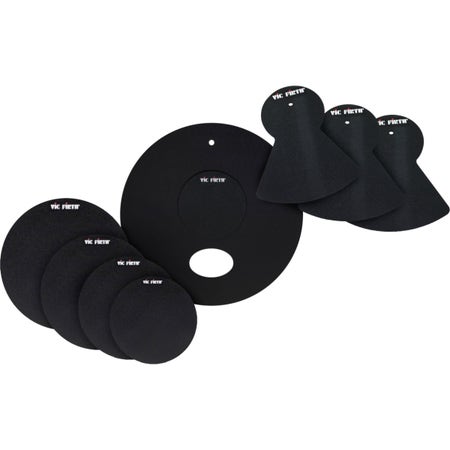 Vic Firth Drum and Cymbal Mutes slap right on top of your drum heads and cymbals, letting you practice quietly without bothering those around you. They're made from pure no-slip rubber that provides rebound similar to heads and metal cymbals. This pack includes all the mutes you need for a typical fusion-sized 5-piece drum set with hi hats, a crash, and a ride.