Vic Firth Elementary Education Stick & Mallet Pack (includes SD1, M5, M14, BSB)

Out of stock - Call for Availability
The Vic Firth EP1 Elementary Educational Pack is designed to include the correct tools for producing quality sound at the student level. As the student advances from beginner to intermediate, he or she will acquire the essentials for band and orchestra literature. The EP1 features a BSB stick bag equipped with one pair each of SD1 Snare Drum Sticks, M5 Medium Hard Rubber Keyboard Mallets and M14 Soft Poly-Ball Keyboard Mallets.
ASK AN EXPERT
We're here and ready to help!
800-637-8966
Hablamos Español

Out of stock - Call for Availability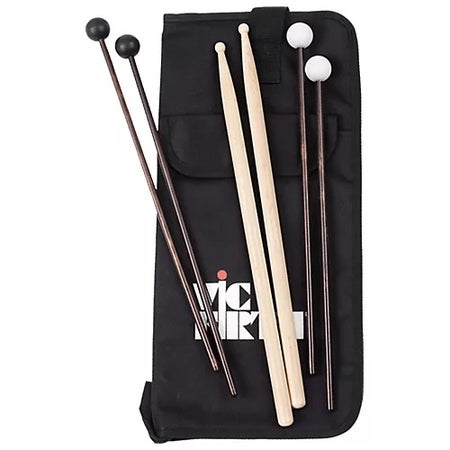 A Vic Firth BSB stick bag equipped with an SD1, M5 and M14.