21" A CUSTOM 20TH ANNIVERSARY RIDE
Out of stock - Call for Availability
To celebrate the 20th Anniversary of our A Custom cymbal line, we've launched this 21" Anniversary Ride. This new cymbal is extremely versatile, making it well suited for all types of musical settings. Retaining all of the A Custom cymbal line attributes, the new 21" Anniversary Ride features symmetrical hammering, brilliant finish, and medium weight for a balanced sound that is neither too high nor to
... See More
ASK AN EXPERT
We're here and ready to help!
800-637-8966
Hablamos Español
Out of stock - Call for Availability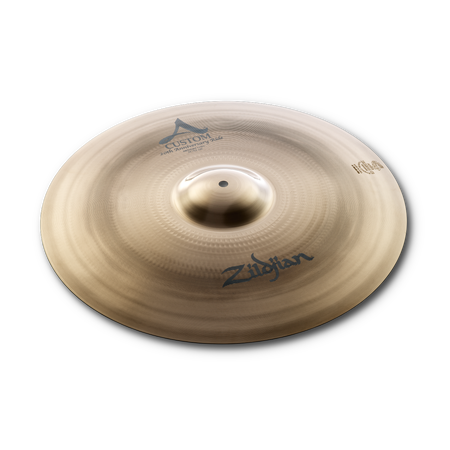 To celebrate the 20th Anniversary of our A Custom cymbal line, we've launched this 21" Anniversary Ride. This new cymbal is extremely versatile, making it well suited for all types of musical settings. Retaining all of the A Custom cymbal line attributes, the new 21" Anniversary Ride features symmetrical hammering, brilliant finish, and medium weight for a balanced sound that is neither too high nor too low. Known for its crisp, sweet sound, this cymbal's loud, penetrating bell is also ideal for Latin patterns. To commemorate the 20th Anniversary of the A Custom line, a cream-white logo and special trademark have been added to the cymbal.