Vic Firth Heavy Hitter Quadropad - Small

Out of stock - Call for Availability
Practical, quality practice pads for every drummer's needs. When you have the right tools you feel a freedom to create, you feel ready to connect, and you can truly be in the moment. Vic Firth has a commitment to the craft and to providing only the best possible products for drummers, which is why we offer premium practice pads with the best quality, construction, and style, so you can find the perfect pad for you.
ASK AN EXPERT
We're here and ready to help!
800-637-8966
Hablamos Español

Out of stock - Call for Availability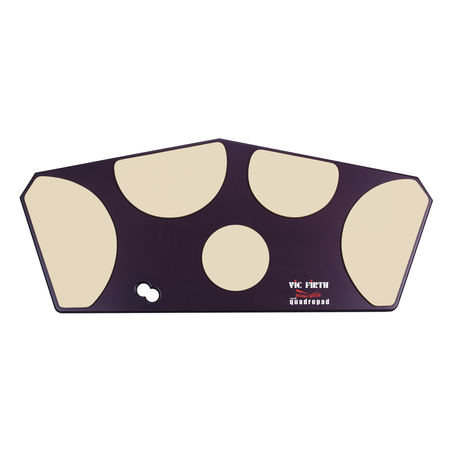 This practice pad for marching tenors features accurately spaced pads for the most authentic practice experience! The large Quadropad is for players used to a 8" #1 drum. A set of laminates is included.